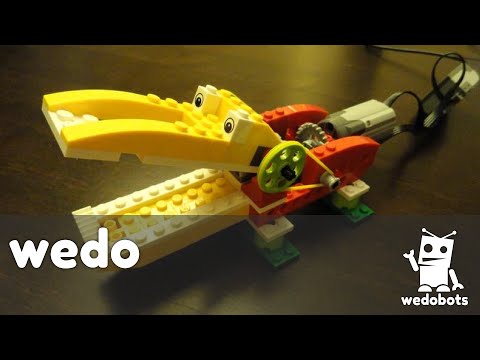 Summer Courses in App Design or Robotics Can Enrich Children's Lives
The best way to predict your future is to create it! A saying that was never truer than it is today, especially now that we have an ever changing technological world. Even now, it's hard to imagine a future career that isn't going to rely heavily on programming and on someone who can code efficiently.
Programming is Everywhere – So Why Shouldn't It Be in Your Child's Life?
Everything that "works" has some type of programming code that makes it run. We see coding all around us – and all the cool kids, even those that are aged 8, are coding… or they should be. No longer is coding a domain of the young professionals. The newest programmers start in elementary school. Unfortunately many elementary schools just don't have the room in the curriculum to teach it. However, that doesn't mean programming and coding skills for young children can wait. The solution lies in FUN summer courses in app design, programming and robotics.
Is It Boring?
Certainly not! New coding educational programs like Scratch and Lego Wedo sets are designed to capture children's interests. These teach children through play!
What is Scratch?
This is a wonderful program that is education oriented. It allows teachers to easily teach children to create their own apps. What makes Scratch different from other coding platforms? It offers a game-like environment which is completely child friendly learning environment. It makes learning fun for all children between the ages of 8 and 12.
With Scratch Children Can:
• Create Stories
• Make games
• Use their wonderful imaginations to make animations
• Share their creations with other children around the world
What is LEGO WeDo?
While this may look like the traditional construction sets of your childhood, it is anything but. LEGO Education WeDo is an all-powerful tech construction set educators use to introduce young children to robotics. When paired with the LEGO Education WeDo Software, children can allow their imagination to fly.
LEGO WeDo Allows Children to:
• Learn about Robotics
• Work with motors and sensors
• Use programming skills
• Develop their skills in science, technology, engineering and mathematics
• Learning robotics without the involvement of any hazards
Advantages
Enriching your child's life with fun and interesting summer courses in either Scratch or LEGO WeDo is educational and empowering. This type of summer course gives children hands on experience with technology, but also allows them to use the critical thinking skills they've acquired throughout the year in school. It is through programs like this that children integrate science, math, reading, social sciences and more – all in a fun, social and safe environment. Give your child the opportunity to code their way into a very successful future.
'Fun with Programming' Personal Training  in Trivandrum
All these training sessions are practical and using real platforms/environments

Venue
​Tel: 99473 13535 / 80865 10139​​
Why Choose Training from Schogini?

You Are Being Trained by Award winning Engineers 
Our sessions will give your kids the confidence in understanding Programming & Electronics 
Schogini have expertise in developing popular educational applications in major mobile platforms
Register Now
Technologies Covered
Lego
The LEGO Education WeDo Construction Set is an easy-to-use set that introduces young students to robotics when combined with the LEGO Education WeDo Software v.1.2 and Activity Pack. Students will be able to build LEGO models featuring working motors and sensors; program their models; and explore a series of cross-curricular, theme-based activities while developing their skills in science, technology, engineering, and mathematics as well as language, literacy, and social studies. The Construction Set comes with printed building instructions for 12 models and contains more than 150 elements including a motor, tilt sensor, motion sensor, and LEGO USB Hub.
Suitable for young kids to any age.
Scratch
Scratch is an educational programming language and multimedia authoring tool that can be used by pupils, teachers, and parents for a range of educational and entertainment constructivist projects from math and science projects, including simulations and visualizations of experiments, recording lectures with animated presentations, to social sciences animated stories, and interactive art and music. Simple games can be made with it, as well. Playing with the existing projects available on the Scratch website, or modifying and testing any modification without saving it requires no online registration. Scratch allows users to use event driven programming with multiple active objects called "sprites". Sprites can be drawn — either as vector or bitmap graphics — from scratch in a simple editor that is part of the Scratch, or can be imported from external sources, including webcam.